An Overview of the Upcoming Facebook Privacy Changes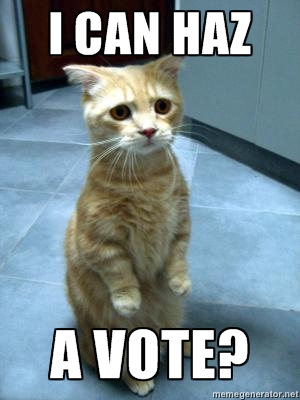 Facebook is making changes to its Data Use Policy and Terms of Service (Statement of Rights and Responsibilities). Per the current policies, these changes have to be put up to a vote by Facebook users. Of course, the vote is only valid if 30% of the user base participates in the voting (that's about 300 million people). At the time of this writing, only about 16 thousand users have voted and a majority of those (90%) have voted against the new policies.
In addition to minor changes clarifying data collection, privacy settings, and affiliates, the major change that comes with the new policies is the abolition of voting itself. If the new policies are passed, then there will be no more voting on new policies. Instead, there will be a seven day comment period before they are put in place.
Given the virality of the fake Facebook copyright notice, I'm surprised that the voter turnout is so low. On the other hand, Facebook has not done much in terms of publicising this effort. I suspect they want to do away with voting altogether, as it has never had a meaningful impact on the site's policies and operations.
In lieu of a document comparing the two policies (other than this pdf from Facebook), I've created a little voters guide.
Here are the upcoming Facebook policy changes:
Data Use Policy
Signing up
| Old Policy | New Policy |
| --- | --- |
| Required to provide name, email, birthday, and gender. | Have to provide information such as that in the old policy, but may use a telephone number. |
---
Information received by Facebook
| Old Policy | New Policy |
| --- | --- |
| Does not mention Facebook's affiliates. | Language modified to include Facebook's affiliates(see note) |
Note on Affiliates Facebook defines affiliates to be business that are legally part of the same group Facebook is a part of. I take this to mean Facebook Ireland, which is a company set up to take advantage of Ireland's tax laws, and Facebook Hypderabad.
---
Messaging (@facebook.com email address)
| Old Policy | New Policy |
| --- | --- |
| Contained details on how to control who messages you. | Now anyone in a conversation can message you. |
---
How Facebook uses your information New Policy: Insertion of a clause – "in addition to helping people see and find things that you do and share" – prefacing examples of how Facebook uses your information.
---
Timeline
New Policy: A reminder that even though you may hide a post, people may see it elsewhere, like on someone else's timeline or search results.
---
Finding you on Facebook
| Old Policy | New Policy |
| --- | --- |
| Only friends will be able to find you via e-mail address or phone number, depending on your privacy settings | People will be able to find you though a post to a public page or if you are tagged in a friend's post or photo |
---
Personalized Ads New Policy: Clarifies how personalized ads work. Sponsored Stores New Policy: Subscribers, in addition to friends, will see sponsored stories.
---
Data Retention New Policy: Facebook may retain information from suspended accounts for up to a year to detect repeat offenders.
---
Invitations
| Old Policy | New Policy |
| --- | --- |
| Facebook will send up to two reminders to friends you invite. | Facebook will send a few reminders to friends you invite. |
---
Affiliates New Policy: Facebook may share information about affiliates (see note above).
---
Opportunity to Comment and Vote New Policy: Voting is removed, as is the 7000 comment threshold for triggering a vote. Now users have seven days to comment before a change goes into effect.
Statement of Rights and Responsibilities
Your Facebook Timeline
| Old Policy | New Policy |
| --- | --- |
| You will not use a personal Facebook account primarily for commercial gain. | You will not use a personal Facebook account primarily for commercial gain, and will create a Facebook Page to do so. |
---
Promotions from Pages New Policy: If you run a promotion on your timeline from your page, you agree to the Pages Terms of Service.
---
Amendments to the Policy New Policy: Voting removed as well as the 7000 comment threshold (similar to the changes to the Data Use Policy). Seven day comment rule also applies here.
You can vote on these policies here.